Hello, and welcome to my life's adventure!
This is where I share stories of my (more recent) journeys through life using entertaining stories, (hopefully) helpful tips, maybe even a few fun videos along the way, my ever improving photography, and crazy-fun (and some not so fun) adventures with you.
This is a site for you if you're looking for some inspiration, motivation, and encouragement to live a life full of adventure, whatever that might look like.
I want to share with you how you can step out in faith, get out of your comfort zone, and discover out of the ordinary adventures while opening your mind to new possibilities for your life.
Most of us wear many different hats, but underneath each of those hats is the same person. Here are 5 things to get you started getting to know me. 
Whether we have spent time thinking about it or not, we all have a life philosophy. A life philosophy is defined as "an overall vision of or attitude toward life and the purpose of life"
We are what we believe, nothing more and nothing less. We can never be more than what we believe we are or can be!
I use affiliate links on this site to help support this website. These are some companies I support. If you want to learn more about my use affiliate links, click here.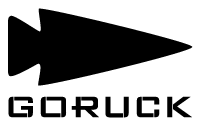 Stay Connected with My Newsletter
Click edit button to change this text. Lorem ipsum dolor sit amet, consectetur adipiscing elit